Dentist in Portville, NY
All our professionals at Portville Dental maintain the highest levels of accreditation and pursue ongoing education to stay abreast of the latest trends in dentistry.
Cheryl Gelder RDH - Dental Hygienist
Cheryl has been a hygienist for 23+ years. She graduated from ECC hygiene school in Buffalo, New York and teaches the dental assisting program at BOCES in Olean. Her experience in dentistry is crucial to her patients and their care. Her knowledge of dentistry is noted when she communicates with her patients. She has also been certified in dental anesthesia and Florida Probe technology. These tools allow her to maintain the dental health of her patients with experience and technology. Cheryl also has extended knowledge in TMD disorders and can fabricate a dental orthotic to help eliminate joint and muscle symptoms. Cheryl loves to sky dive and has over 300 jumps to her name. When not diving out of a plane, she loves to spend time with hergrandchildren and work with youth at her church.
Eileen Schaffner RDH - Dental Hygienist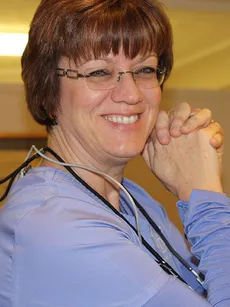 Eileen has been a dental hygienist for 38+ years. She graduated from MCC in hygiene and works part time with our office and is a wonderful addition to our dental family. She demonstrates professionalism and care to all her patients. She is trained in Florida Probe and has a vast knowledge of dentistry. When a patient is seen by Eileen they can feel confident that their dental health will be maintained and dental goals achieved. When not in the office she loves to travel, cook and spend time with her family.
Krista Black CDA: Dental Assistant
Krista graduated from BOCES dental assisting program in 2012 and has become proficient in CEREC technology using CAD/CAM designing of crowns and bridges. Krista uses her artistic ability to make each crown look life like. She also assists the Doctor in all aspects of dentistry including implants and extractions.
Her passion for dentistry shows through in her communication with her patients and the care that they receive. Krista likes to camp and spend time with her family and friends traveling to various sporting events.
Molly Petryszak - Scheduling and Treatment Coordinator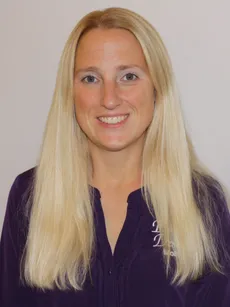 Molly has been in dentistry for 3+ years and has helped our patients achieve their dental goals through her caring personality. Prior to dentistry, Molly received her BA from the University of Buffalo and her Masters of Education in Psychology with a certificate in School Psychology from the University of Edinboro. Molly worked in Pennsylvania and also in New York at Cattauragus Little Valley, Friendship and Portville Central School. Molly helps to coordinate treatment and schedule patients in ways that are convenient to the patient and their budget. As you are checking out you can see instantly her passion and care for our patients. She always goes the extra mile to help each patient and makes you feel like part of the family. In her spare time Molly likes to spend time with her family and travel.
Judy Bailey - Scheduling and Treatment Coordinator
Judy has been in dentistry for 12+ years and helps our office flow smoothly. Her duties are vast and expand over all dentistry helping patients achieve their dental goals. This is done through processing insurance claims for our patients and helping them understand what treatment is recommended and scheduling appropriately. Judy is one of the first people that our patients see or talk to when coming into our office. You can see right away from her personality that she truly cares about each patient and makes them feel welcome. When not at the office Judy likes to Kayak, cook and travel.
Linda Summers - Office Accountant/Manager
Linda has been part of our office for 15+ years. Linda graduated from JCC and runs a successful accounting business in Olean. Her expertise ranges from payroll to patient management. Linda keeps our office running efficiently and has been a crucial part of our team. In her spare time Linda loves to spend time with her grandchildren, travel and tend to her horses.